How To Setup OFF LEASH TV within TiviMate
IMPORTANT NOTE: We have found that setup within TiviMate will not work if your IP Vanish is turned On. Make sure to disconnect your IPVanish prior to updating to TiviMate Pro.
If you don't want to pay and don't want to use the free version either click here to follow the steps to install the OFF Leash TV native app.
Follow the steps below to integrate OLTV Service in TiviMate:
DELETE CURRENT APP AND INSTALL NEW APP
From the home screen click down until the bottom tray opens and click on the cogs/gears in the middle.
Scroll down to and select Apps
Scroll down to and select see all apps
Scroll to Tivimate and click
Uninstall
go back to list of all apps
Scroll down to and select Google Play Store
Click Open
Scroll up to the top menu and scroll to the right to click on the Search Magnifying Glass
Type in Tivimate & select & install app
Click Open
1. Open TiviMate App and click on add playlist
2. Click on Xtream Codes
3. Enter the server address as: http://justafatcat.com:25461
enter your user user name & password (you were given at sign up. Contact us if you need it) CHECK VERY CLOSELY EVERYTHING YOU ENETERD
uncheck "Include VOD" we don't offer it for legal reasons.
Click Next
Click Done
4. Scroll down and click Update all playlists.
5. Wait for playlist to update
6. It is important to note that many of the features within TiviMate are not available for the free service.
For example, if you try adding a channel or channels to favorites you will be prompted with the following message:
For those who wish to use the free version, simply click Cancel and continue with the TiviMate App.
If you purchase the premium option through the TiviMate Companion app, you can login for added benefits.
If you need to create an account, you can follow instructions below on how to do that through Google Play Store.
Install TiviMate Companion App via Google Play Store
TiviMate premium costs only $4.99/yr for 5 devices and that includes a 5-day free trial. There is also a lifetime option available for $19.99.
Prior to installing TiviMate Premium, users must register for an Account via the TiviMate Companion App.
If you do not have an Android phone or device, you must install the BlueStacks emulator on your PC to access the Google Play Store.
Once installed, use the instructions below to setup a TiviMate Account.
1. Open the Google Play Store on your Android Device or BlueStacks. We are using Bluestacks in this tutorial on my Windows PC. Search for "tivimate companion" and select the first choice.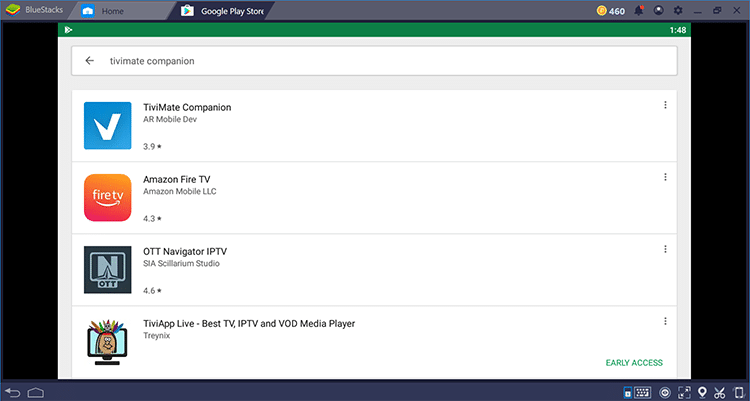 2. Click Install.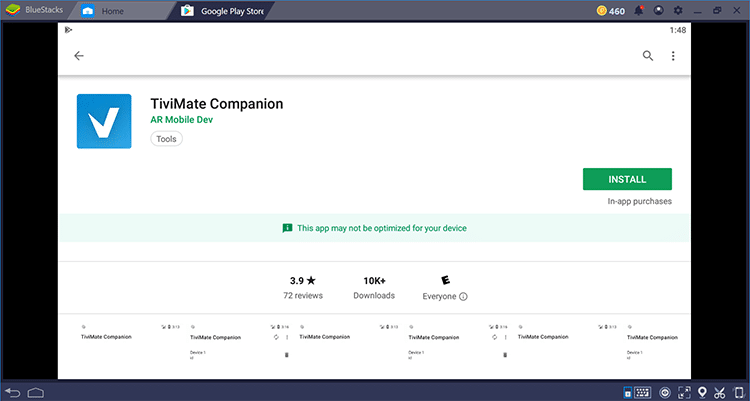 3. Wait for download to finish.
4. Click Open.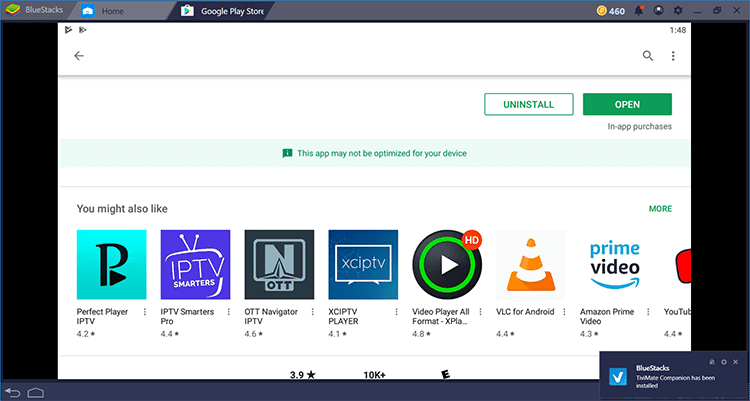 5. Click Account.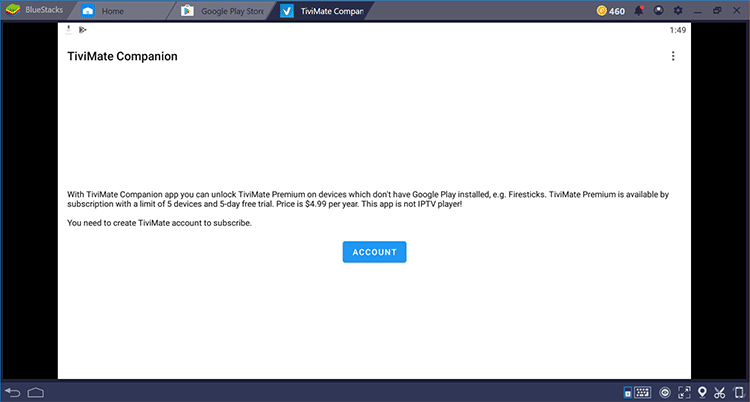 6. Enter a username and password that you would like to use and select Create Account.
7. Click Buy Subscription and enter your payment information.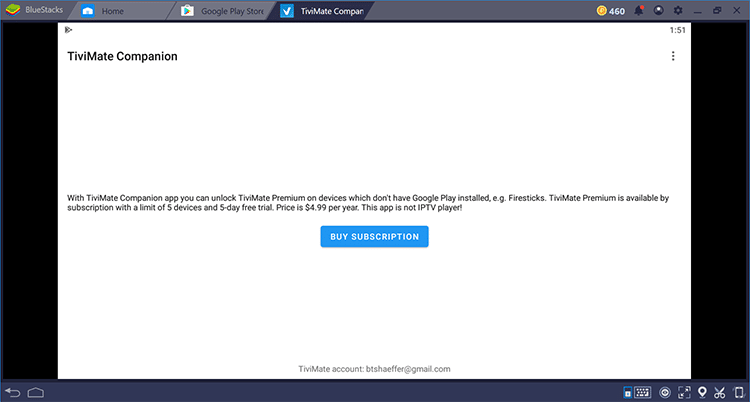 8. Registration is complete!
Be sure to write down or remember your login information to sign into the TiviMate App.
Login to TiviMate
To access the login page, simply add a Channel to Favorites by scrolling to a channel and long hold (press the main big button and hold) and choose Add to Favorites in the right hand pop out menu.
Click Next.
Choose Account.
Enter your Credentials and click Log in.
Enter device name and click Activate.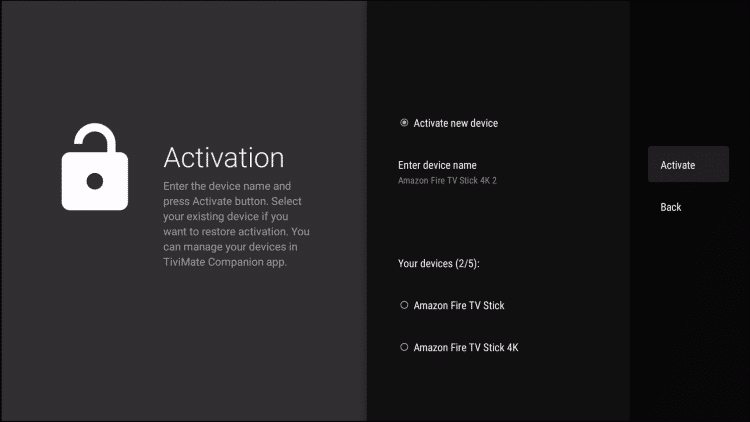 Click OK.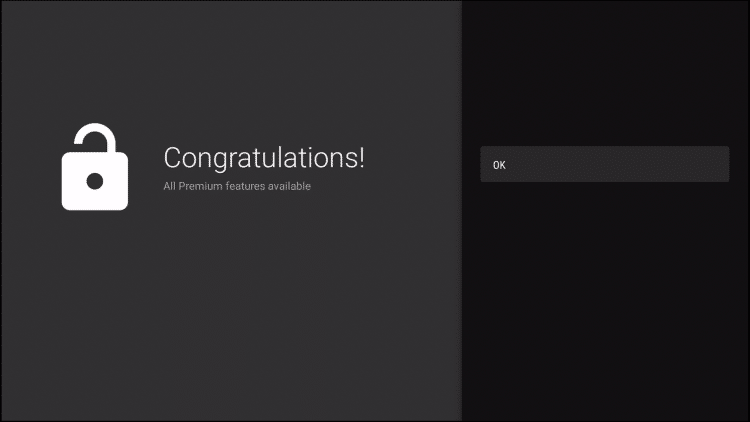 That's it! Once logged in, you will have access to all premium features of the app for an enjoyable live streaming experience.